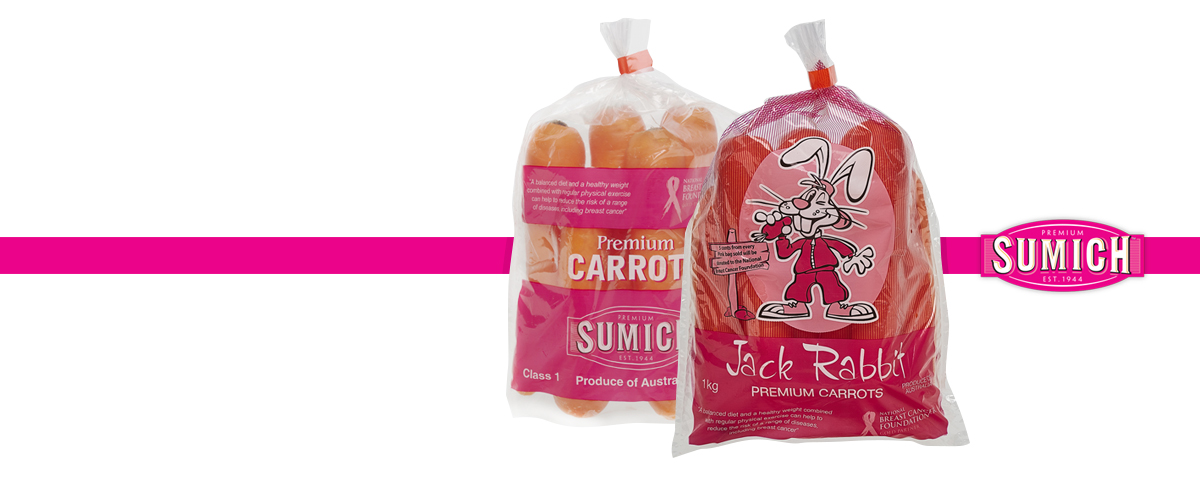 Sumich is a family owned Australian business that has been producing selling fresh vegetables for over 70 years.
Breast cancer affects so many lives throughout Australia including our employees, suppliers, customers as well as our own family. So Sumich is looking to help raise awareness and much needed funds for research to help fight this horrible disease.
To do this Sumich is donating 5c for every 1kg prepack bag of carrots sold within Australia during the month of October.
Sumich, along with the support of our market agents and retailers, is hoping to raise in excess of $50,000.
We hope you can support our goal by purchasing our pink carrot bags during the month of October.